The on-demand economy and the global skills gap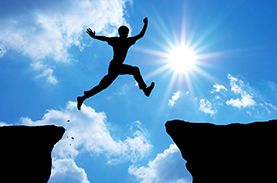 By Gabriel Sanchez Zinny
The world is changing at an unprecedented pace. The Internet and related technological advancements are transforming businesses, industries, government administration, and nearly every aspect of our daily lives. And while the spread of personal computers took decades, cell phones, and now smartphones, have proliferated over just a few years.
Today, the majority of the world's population uses a cell phone. In addition, what is known as the "internet of things" is connecting us to our appliances, our cars, and our buildings through wireless artificial intelligence. This has major implications for our economy, as automatization boosts efficiency and productivity while displacing workers from traditional industries.
It has also led to the expansion of the so-called "sharing economy," which is a boon for consumers but which disrupts old forms of employment. Uber challenges taxi unions, Airbnb undercuts the hotel industry, ZipCar undermines car rental agencies, and Netflix-style streaming services shake up the dominant television and film producers and cable-bundlers. While there is still much to explain from a sociological point of view about how we have come to trust each other to provide such services without the benefit of a credible brand or company, it is clear that we are increasingly acting as our own little corporations.

The impact on labor markets -- and thus the type of education and training necessary for success -- has yet to be fully understood. But we know that the conventional contract between worker and employer has all but broken down. Corporations can no longer offer the type of life-long job security they once did, and as a result young workers will likely change jobs more than a dozen times in the course of their career. Nearly a third of U.S. workers are already mobile, and the consulting firm Pricewaterhouse Coopers (PwC) estimates that by 2020 global worker mobility will increase by 50 percent.

To read full column click here